Welcome to the Sydenham Nursery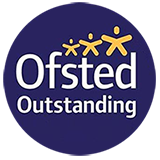 Little Cherubs Sydenham originally opened in January 2000 and with great success have since expanded the premises to care for 82 children between the ages of 3 months to 5 years.
The nursery is situated within Sydenham next to residential areas and close to several local primary schools, shops and businesses. The surrounding area provides parents with ample parking, and there are good transport links via buses and trains - 15 minutes direct into London Bridge.
We currently have a 4 classrooms spread over 3 floors. The environment within each room is specifically designed to meet the needs of the children, with age and stage appropriate toys and resources for our children to access.
We have 4 separate classrooms:
Shooting Stars Room – Pre School (3+)
Little Learners – Roughly 2-3 year age
Tiny Tots – Toddler Room
Bright Beginnings – Baby Room
The building also consists of:
Separate Cot Room
Soft Play Area
On Site Kitchen
Staff Area
Office
Our beautiful bright landscaped garden is a secure spacious environment that has soft artificial grass throughout.
Our main playground offers the opportunity for our children to explore nature and extend their play and learning through various outdoor activities, children have unlimited access to flower beds and a digging area. During the summer months we are able to provide shade from the sun with our Gazebos. We have a separate shaded garden area for our Babies.
Each day our staff team set out various toys and activities to bring the inside environment outside. (We also have a large pram shelter for pushchairs and buggies)